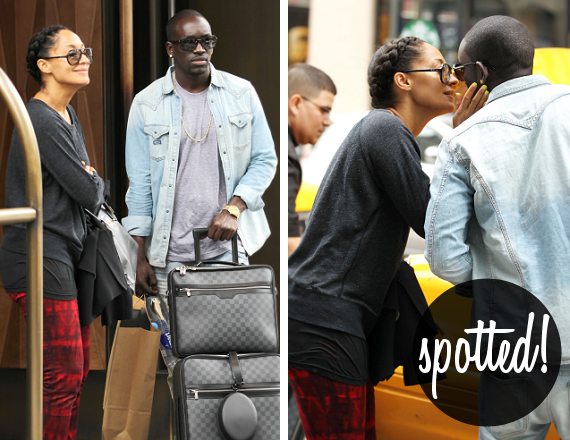 Actress Tracee Ellis Ross was spotted planting a good bye kiss on boyfriend Bu Thiam before he jumped inside an awaiting taxi cab outside of their Trump Hotel in Soho hotel on Friday (June 1).
Bu Thang: Tracee And Bu Celebrates Her 39th Birthday In ATL
Sources say Tracee's mother Diana Ross is livid with the 'Girlfriends' star for dating the Def Jam music executive since both he and older brother Akon practice polygamy, saying "If you walk down the aisle with that guy, you'll end up being part of his harem!"
Well damn. Tell us how you really feel, Lady Di. Do you think Tracee and Bu make a cute couple? Check out more flicks of the kissing couple below.