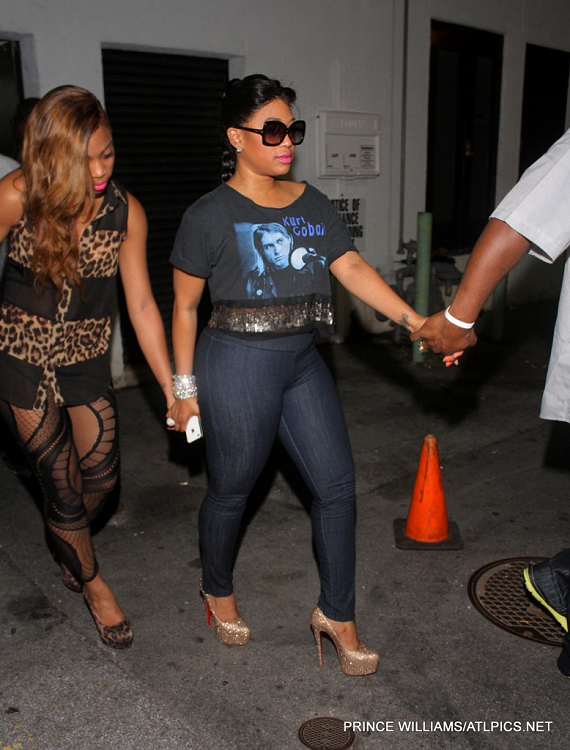 Trina paid homage to lace fronts facilitated with Coke Reward points and Kirk Cobain during a recent club appearance in Atlanta. What's your verdict on her look?
TMZ reports that a club promoter alleges the Patron Saint of Paid Hoes cost her thousands of dollars when she was a no-show for a performance at the Imperial Palace in St. Louis on May 19th.
According to documents obtained by the website, a rep from Trina's team informed the promoter there was a scheduling conflict but never formally canceled in writing and even tried to return her $7,000 advance but the promoter refused to accept it.
The promoter plans to sue the rapper for at least $16,000 — which includes Trina's $7,000 fee, promotional costs, and other damages.