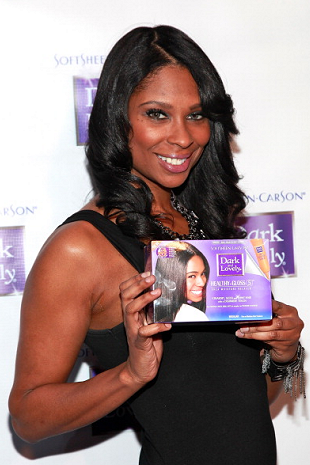 These kinds of stunts are why I no longer have to go to the circus for good entertainment.
After Jennifer Williams from 'Basketball Flies' filed a civil lawsuit against Nia Crooks for the sloppy slap against her cheek, reports are now in full swing that producers of the show plan to slap Jennifer with a lawsuit of their own.
Sources tell TMZ the "big wigs" are steam pressed because all of the wives signed a contract agreeing to ask permission before all media appearances, speaking about the show in a negative way, or act as if they common sense, and Jennifer is ruining the image of the brand.
Is it safe to assume Tami Roman's hair will be laid like the the food stamp line too? She recently spoke about quitting the show because she's sick of the way she is portrayed.
So much for "reality" television.
Post by Ronald of RonaldMatters.com – Your good judy when it comes to celebrity entertainment with a side of the serious ish you need to know. Tweet me so I know it's real @RonaldMatters