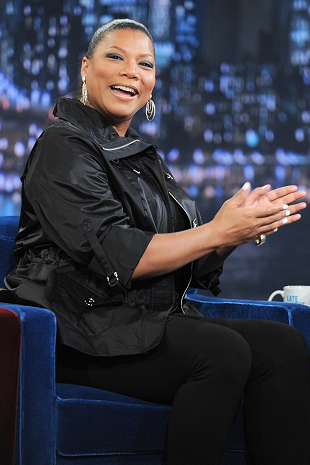 Is Queen Latifah planning an official coming out party? Mr. Steal Your Girl is slated to take the main stage at the 29th Annual Long Beach Lesbian & Gay Pride Festival on May 19 for her first-ever engagement at a pride celebration. Heed 2 Chainz's warning: Put a lo-jack on your hoe, mayne.
The festival and parade are the city's second biggest annual event drawing over 75,000 attendees over the span of two days. What artist would you like to see perform as her opening act?
The budding mogul addressed the persistent speculation about her sexual orientation with Essence magazine in a past interview.
"They want to make up stories and make me gay all the time and it's like, 'Keep running with it,'" she said. "I've definitely been annoyed by it, but I learned a long time ago that it was pointless to say anything. Everybody else can do the reading; I'll do the living."
Check out flashback flicks of her boo'd up with then girlfriend fitness guru Jeanette Jenkins in 2010 during a romantic couples' weekend with Alicia Keys and husband Swizz Beatz below.