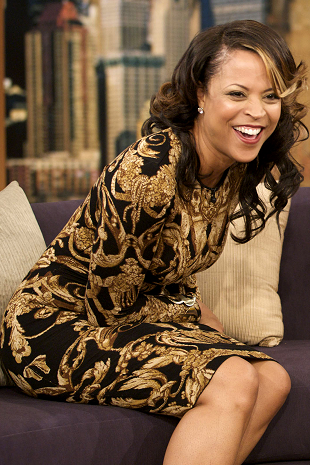 The overall lack of solid home training and ratchet undertones prevalent on this season of 'Basketball Wives' leaves much to be desired for some viewers.
Evelyn Lasagna single-handedly turning the somewhat upscale atmosphere of Philippe into a lunchtime meltdown at the counter inside Obama Fried Chicken and Drunk Ass Tami sucking on sunflower seeds while wearing a tank top with 'Project Girl' emblazoned on it makes for good Twitter shade but does little to spin the ladies in a positive light.
In a bid to distance herself from the unsavory elements associated with the reality series (which is pretty much the entire gamut), executive producer Shaunie O'Neal released a statement to Vibe.com  maintaining her classy. Stay scheming.
"I'm extremely happy that Basketball Wives continues to have another successful fourth season. As the ratings have been through the roof since our season opener, fans continue to tune into the lives of Evelyn, Tami, Jennifer, Royce, Suzie and myself," she said.
Shaunie O'Neal Parties In Las Vegas
She continued: "As there is always controversy and indifference projected on the show, because we are all individual personalities, I always hope that people will find that as much as you may agree or disagree with the opinions, the behavior, [and] even our different taste in shoes, you are taking a look inside the lives of four complete different women. I will never say I agree with some of the behavior between my girlfriends on the show, but if we were to edit certain things out the show would be scripted and not reality."
"As a woman of color with kids, I am very aware of myself, but I also have to be aware that my choices cannot be the same for everyone on the show and I have to respect that. I hope the fans feel they see a balance and know we have always been real with our stories, even though it may not always be a positive portrayal of adult women but real women nonetheless. I look forward to developing other media platforms in the future and hope that fans will continue to support."