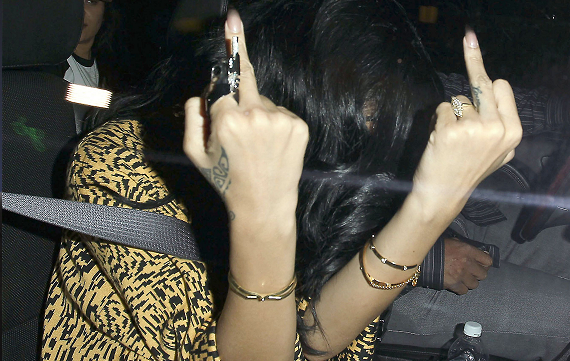 She can use the top of your head as a weed plate. Her ability to communicate with goats through her octave range is a well celebrated by-product of nature. Hell fucking yeah Rihanna has pull in these streets.
The goat whisperer joins Barack Obama, Jeremy Lin, Adele, Kate and Pippa Middleton, Viola Davis, Stephen Colbert, Matt Lauer and a who's who of other notable figures that "inspire us, entertain us, challenge us and change our world" on Time magazine annual list of the 100 Most Influential People In The World.
"She's one of the coolest, hottest, most talented, most liked, most listened to, most followed, most impressive artists at work today, but she does it in her own stride," writes fashion designer Stella McCartney.
Rihanna Attends The 15th Annual "An Unforgettable Evening" Benefiting EIF's Women's Cancer Research Fund