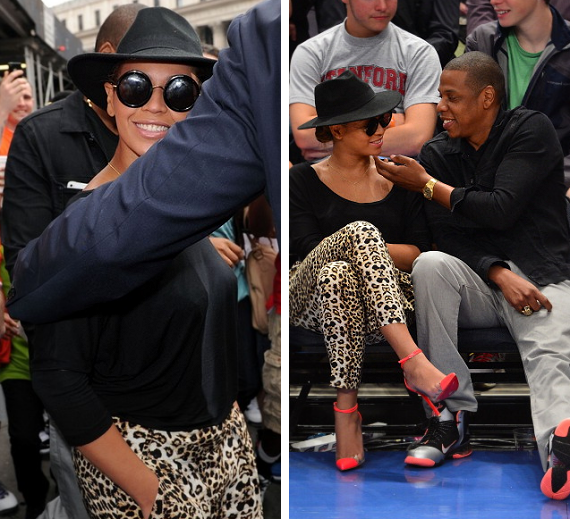 A married couple sharing displays of public affection never made me jizz in my pants but then again I was raised in a loving two-parent household. People hug everyday, B.
In exciting stan news for the day, Blue Ivy's mom and dad tenderly stroked each other  while sitting courtside at Madison Square Garden on Sunday (April 15). The same occurred to their respective tanqueray areas with world class pelvic thrusts later in the evening after the couple returned home from dining at Bar Pitti.
Check out more courtside flicks of the couple below.