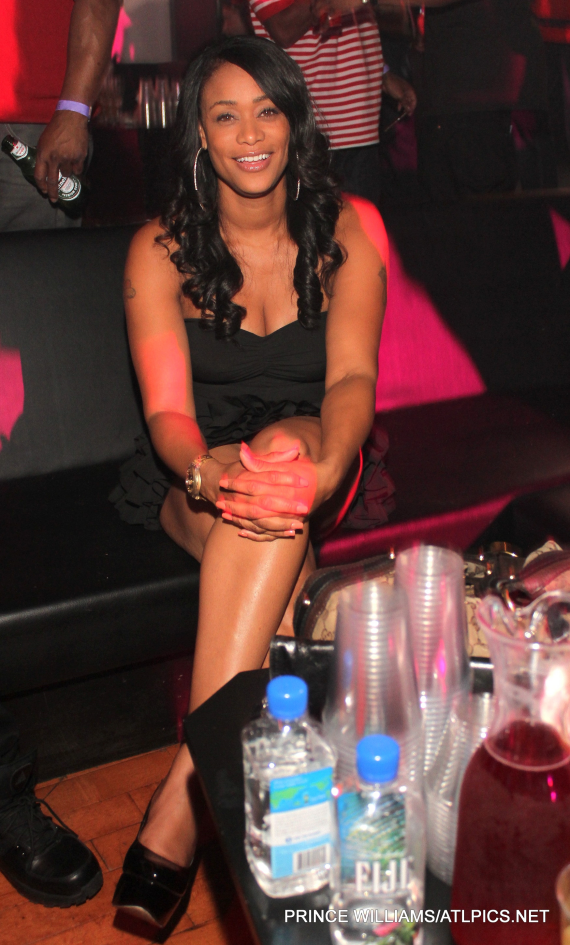 The road to recovery led 'Basketball Wives' Tami Roman straight to the club to slow twerk and wall grab. Look at God!
Quicker than you say "bitch, bitch and more bitch" the mother of two teen daughters has bounced back from suffering a mild heart attack last week. She hit up ATL hot spot Life on Saturday (March 31) night.
Rocking a LBD, the project's reigning slap boxing champ resisted the temptation to take a Bud Light to head, sipping pineapple juice on the rocks throughout the evening instead. The 41-year-old traveled The Big Peach to promote a film she produced, 'The Tombs', at the Atlanta Film Festival.
Take care of yourself, Drunk Ass Tami. | Pictures courtesy Prince Williams for ATLpics.net