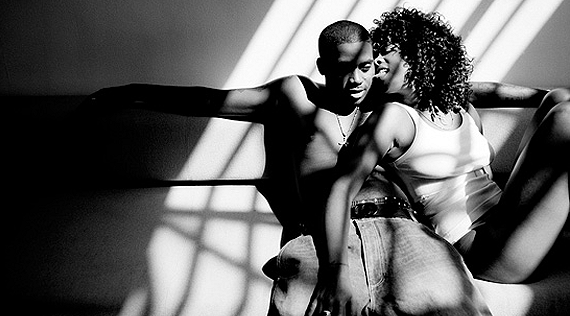 As barbershop debates continue on across the country over if the best party earned custody of The N red carpet gear, Nas is opening up about his highly publicized 2009 divorce from Harlem's own glowstick, Kelis.
Nas was reportedly ordered to pay a staggering $40,000 a month in spousal and child support a day after the birth of son Knight in July 2009. The amount has since been cut to $25,000 a month. He also has a daughter, Destiny, from a previous relationship.
"Life is crazy. I [wound] up paying more money to baby mommas than what some of my rap brothers and sistren make," he told Sway Calloway on MTV's RapFix Live this week.
"I've always been away from too much limelight and that right there put me in — no one's exempt from people probing into your life once you get into the game," he conceded. "So [the divorce] put a lot of my business out there, man. People weren't thinking I was making that kind of money, and now they know."
He continued: "Man, if you're happy, love is a beast. Hold on, be prepared for any way it may go, and be honest."