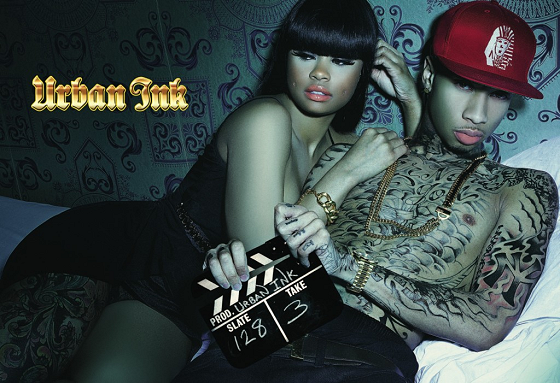 I checked off an item on my bucket list last June when I acted as a human leaf blower inside of a Los Angeles strip club.
Onstage Blac Chyna moved her body with hypnotic precision as I sweated out my edges (and good girdle) below, stuffing money tossed by towering professional athletes and rappers under the influence into a Victoria's Secret travel tote that would later prove itself insufficient for the task.
Kneeling in the bevy of ballers I transferred the stream of C.R.E.A.M into a black Hefty bag, clutching on tightly to the top of the low-cut dress I was wearing, narrowly avoiding a wardrobe malfunction of Aretha Franklin proportions. I didn't know my own strength.
The only thoughts running through my mind in that life defining moment: "I'm going to shrivel up and die if I make it on World Star Hip Hop" and "I wish I had some ass of my own to sell."
Blac Chyna rapper beau Tyga pull double duty for the latest issue of Urban Ink magazine available on newsstands today.
TYGA'S SIN CITY BIRTHDAY