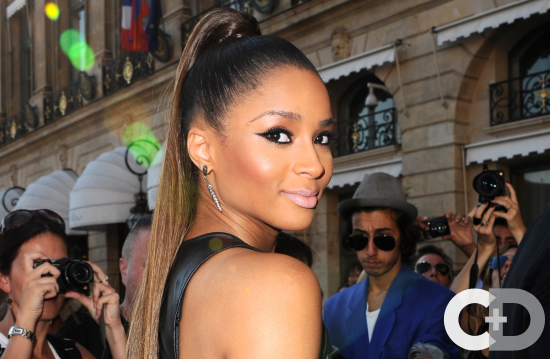 There is this joke that goes Luenelle, Vanilla Ice, Todd Bridges and Ciara walk into a bar owned by Adam Sandler — and as luck would have it they are really on a movie set.
I keed, I keed. The Pauper of Crunk has clocked another movie role, only this time it will actually hit theaters. Baby steps, people.
Vibe – Ciara will be hitting the big screen very soon!

The "Goodies" singer is joining Adam Sandler and Leighton Meester in Sandler's upcoming film,That's My Boy. Ciara will be playing the character of Brie in the new comedy. The story follows a man who travels to reunite with his long-lost son the day before his wedding. That's My Boy also features Susan Sarandon, Vanilla Ice and Todd Bridges and is set to hit theaters on June 15.
Watch the trailer below!