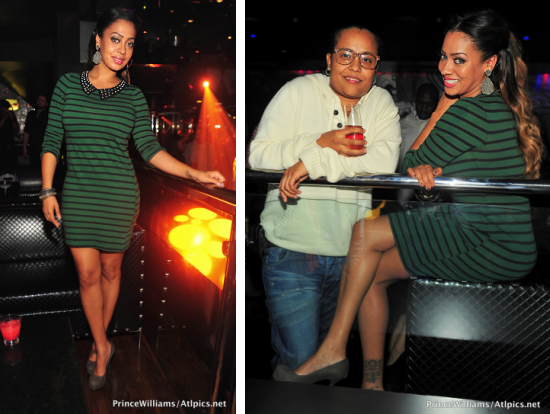 Our homies at ATLpics.net caught up with real life basketball wife La La Anthony as she hosted an event at Reign on Friday (March 2).
According to a press release from VH1, season two of La La's Full Court Life finds the Nuyorican finally adjusting to life after husband Carmelo's trade to the Knicks. With an upcoming role in the film "Think Like a Man" and the launch of a new make-up line, La La continues to balance motherhood, marriage and her flourishing career this season. Celebrity pals Kelly Rowland, Ciara (stop laughing, it could have been Keri Hilson), Monica and fan favorites, Po and the street's draft pick for number one non-aggressive stud Dice, tag along for the ride.
La La's Full Court Life premieres Monday, March 19.