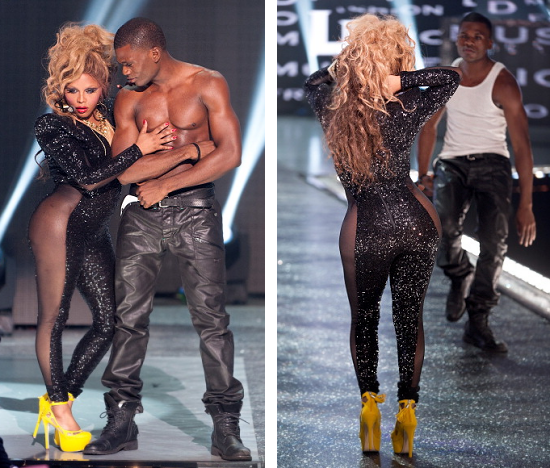 Snooki is going to be a mother. Max B was sentenced to 30 years behind bars. Lil' Kim is performing unreleased material in public. Its a hard week for the 5'3″ and under club.
Your worst fears have been confirmed. After years of factory assembly overseas Kimberly Jones has finally successfully turned herself into a Tekken character. No applause or Sega Genesis console necessary.
At the risk of repeating my entire Twitter rant I will just pose the most important question to you. What is the cheat code for Lil' Kim's fatality move? The streets want to know. More flicks from her appearance on BET's Whip The Runaway below.