King of the Sweet & Petite (copyright Miss Jia) nation Teddy Rubxin was photographed on Wednesday in New York City with one of his cousins dangling from his belt. Anything to distract us from his chesticles, I guess.  We love a bad wet nurse here in Crunkland, stop suppressing your inner desires to be her.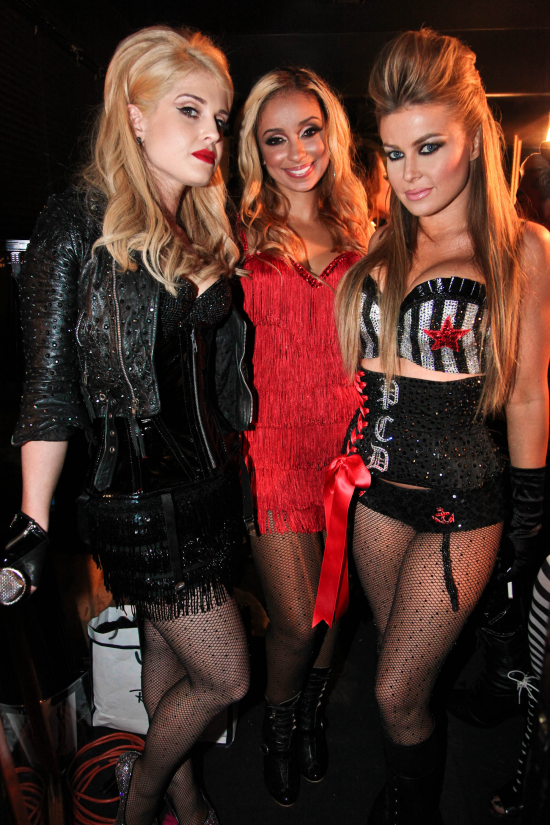 Kelly Osborne, Mya and Carmen Electra performed at the Bing Sunset Strip Summer Concert With The Pussycat Dolls last night. I'm drawing a blank.
I'm still drawing a blank.
Vladmir's side-eye just said a mouthful. You know how models are trained to do that whole "wind in hair" thing when they walk? Naomi Campbell may won't to give that shit a break until her edges wake up from their siesta.
Usher and Justin Bieber backstage before Bieb's performance at Madison Square Garden on Wednesday day night.
Kanye and Selita weren't the only couple watching Andy Roddick act the fool at the third day of the 2010 U.S. Open. John Legend and his model girlfriend Christine Teigen looked on as Roddick went out in the second round with a 3-6, 7-5, 6-3, 7-6 (4) loss to 44th-ranked Janko Tipsarevic.