Actress Keshia Knight Pulliam and producer Dallas Austin and soaked up the final days of summer at the ESCAPE summer pool party presented by BMI at the W Atlanta.
Rihanna and her Ronald McDonald-meets-Charli-Baltimore-in-a-back-alley disastrous situation continued to look the complete and utter fool throughout the weekend.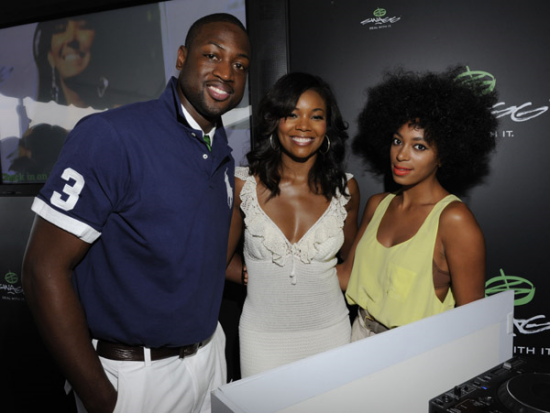 Dwyane Wade, girlfriend Gabrielle Union and Solange (you see the holistic wig, act like you know) attend the Bridgehampton Polo closing day hosted by Hamptons Magazine.
Junior Jay-Z Thin Mint and uber talented model Rosa Acosta toast to the good life (whatever the hell that is) at the "Heineken Inspire" Concert Series in Culver City, California.
Amber Rose: Showing up to the opening of a Funyuns bag since 2009. To infinity and beyond!
Certified #thicksnack (copyright Huny) Raven Symone attends Picnic In The Park For "Tinker Bell And The Great Fairy Rescue" at La Cienega Park on in Beverly Hills, California.
Former First Lady Diamond signed copies of her book (I'm Kanye shrugging, too) at the Mandalay Bay Events Center on Friday in Las Vegas.
Gospel singer Kirk Franklin is also an accomplished author. He scared excerpts from his  The Blueprint during the third day of The 2010 Merge Summit in Los Angeles on Sunday. FYI, the book is not a step-by-step guide to hiding your porn addiction from your wife.