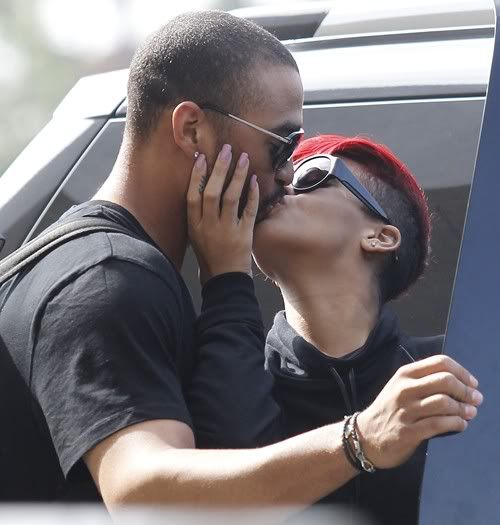 Matt Kemp has responded back to the growing concern that his recent poor performance on the baseball field for the Los Angeles Dodgers is the result of dating one of pop's biggest superstars. Many of his detractors are blaming his lack of focus on his romance with Rihanna combined with the fast paced lifestyle the City of Angels has to offer.
"My girl has nothing to do with what I do on the baseball field," Kemp says. "If anything she helps. She makes me happy, and as stressed as I am coming home sometimes, it's nice to have someone there who just wants to support you."
Unless your girl's vagina has Kardashian championship ring like-powers, dating an entertainer can be tricky ground to navigate if you are also in the glare of the spotlight as an athlete. Good luck with that kids.