Wig crypt evacuees Kelly Rowland and Brandy battled it out for yaki supremacy at hot spot (read: paparazzi friendly) Katsuya on Wednesday night after using Sonja's mystery machine van to drop Ray J and Shorty Mac off at an area movie theater.
The only person absent from this "photo op" was Lala Vasquez.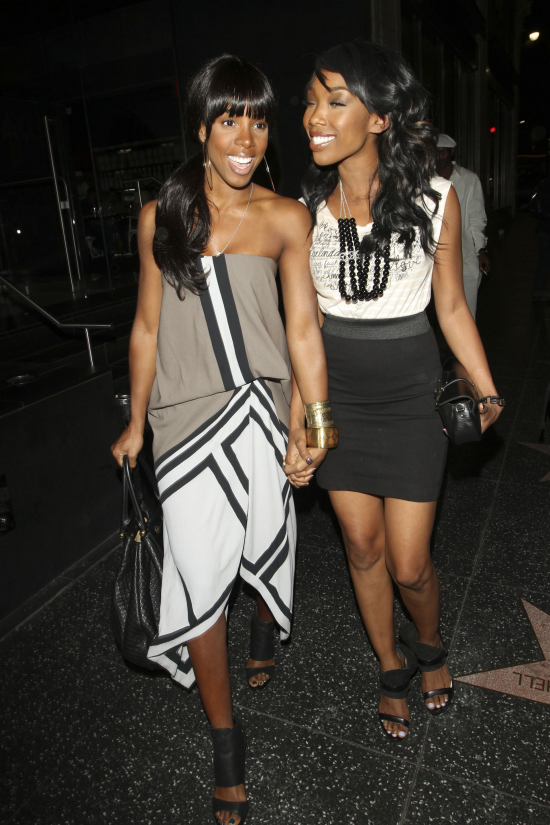 Damn that dead ass eye. There was some light kissing involved between the two but I'm not trying to regurgitate the lemon pepper wings I had for lunch so . . .