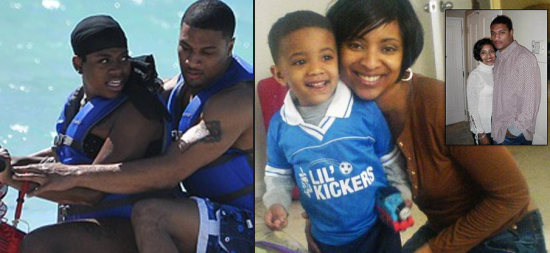 The power of Tasia Mae's pressed panini is getting her into a lot of trouble these days.
In a statement released today by her manager Brian Dickens, the hood's spelling bee champ says she is "not responsible" for breaking up a marriage — despite allegations from a North Carolina woman named Paula Cook who claims Fanny made sex tapes with her husband.
"Fantasia will weather this storm with the dignity and grace that she has exemplified throughout a life in which she has repeatedly overcome obstacles and challenges. Fantasia's faith in God, herself and family remain as strong as ever."
That statement should have included an alter call and a building fund envelope. Let the church say amen!