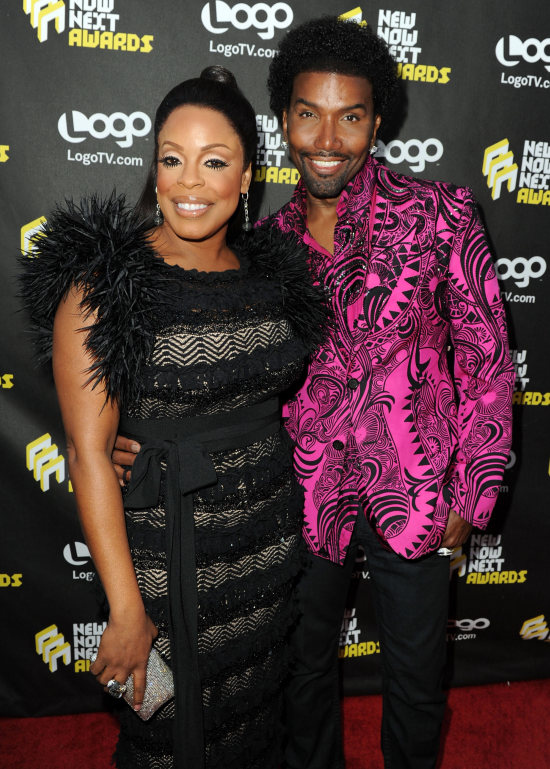 Never mind Neicy Nash's bloated hairline.
If I were to ever have the opportunity to touch the hem of Norwood Young's garment in person consider this entire site as good as deleted. My life's mission as a vessell for fuckery and shade would be fulfilled. Until that day comes I will continue to document his every move on the red carpet. All bloggers have their favorites, and don't let them tell you anything else.
A plethora of absentee eyebrows and painted faces at Logo's NewNowNext Awards after the jump!