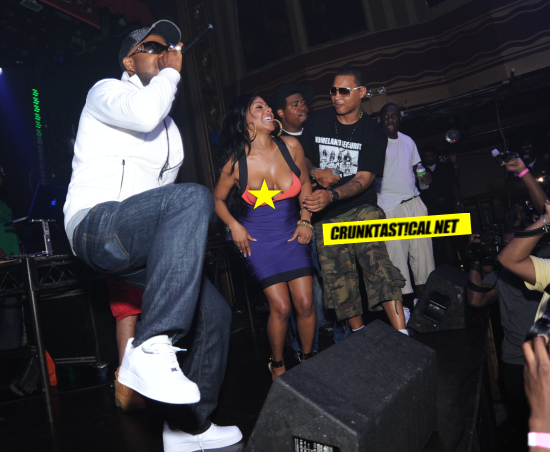 Let's be clear, the only person Lil' Kim should be taking shots at is her plastic surgeon. Its been a month of Sundays and all that silicone and restylane swirling around her body hasn't come close to settling yet. Shit floating around like volcanic ash over Europe.
Instead of keeping her face far away from excessive heat, she has been flaunting her "VIP status" in sweaty Black clubs all around the globe and taking not-so-subliminal shots at Nicki Minaj in order to stay relevant among the World Star Hip Hop crowd.
And last night was no different.
I've got no further questions your Honor.