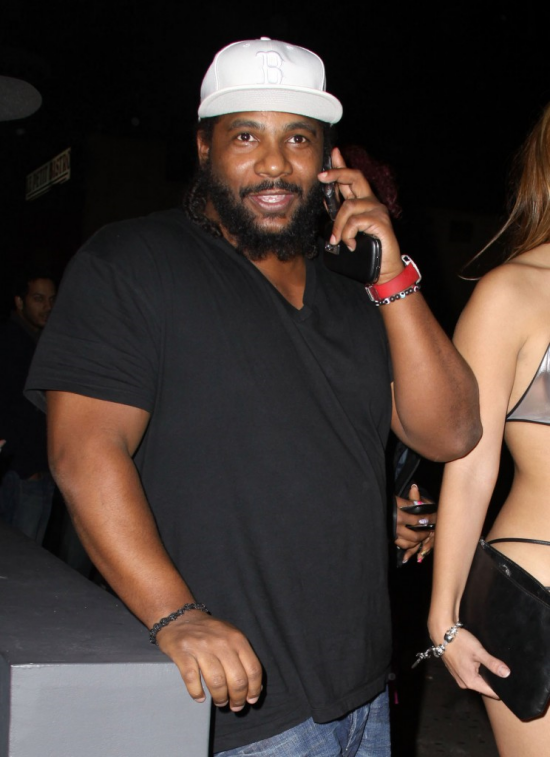 Polow Picture Via Pop Culture Fix
Fresh: The King of the White Girls fell the fuck off.

Youngsinick: He's even fatter than he was the last time I saw him out in LA. Damn, now I feel bad about eating that Roscoe's Chicken and Waffles.

Fresh: D'Angelo Diet. This is what it sounds like when doves cry.

Youngsinick: Or wheeze for air as their heart gives out. Sometimes the biggest piece of chicken should be left for the skinny bitch.

Fresh: And there you have it.

Youngsinick: Why does he look like Pumba from The Lion King?

Fresh: His bottom row of teeth distracting me from noticing that, but I can see it.

Youngsinick: Well, since my bottom row teeth  are about as straight as my sexuality, I can't go too hard on him. However, I have student loans. He doesn't. He needs to rewind that grill back.

Fresh: Its a sad day at Abercrombie & Fitch.

Youngsinick: You would think one of those white girls would put him on the coke diet. Where is Plies to make sense of this? It's gimme that Becky, not that pork chop.
WATCH POLOW'S SWEET DANCE MOVES IN RICH BOY'S "GOOD THINGS" VIDEO