Janet Jackson was spotted with a mystery man (who most likely is a family member, he has that "Jackson" look) leaving Playhouse in Hollywood on Thursday night.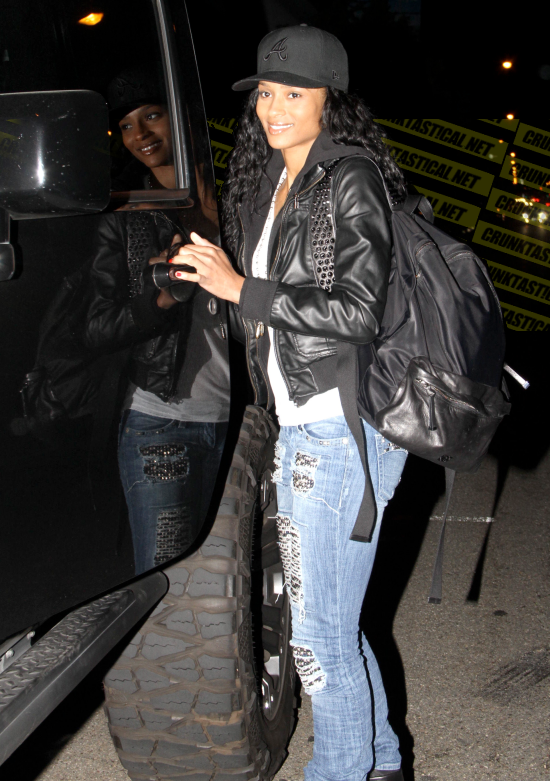 Ciara whipped her yaki into shape on Monday after a trip to Warren Tricome's Melrose salon.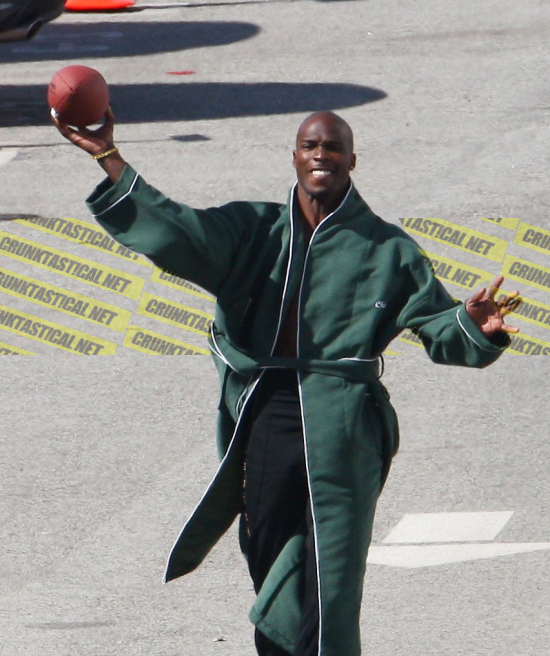 Chad Ochocinco tossed around the pigskin with Maksim Chmerkovskiy and Tony Dovolani on Tuesday afteroon before filming Dancing with the Stars. Some women go crazy over this guy but all I see is Terrell Owens without the suicide watch vest.
Erykah Badu resurrected the ankh and her now controversial purple hoody for her performance at American Airlines Arena in Miami on Thursday.
Pharrell is still walking around voluntarily looking like Shyne before he got deported I see. He was spotted on the set of a music video with his right man Chad cruising down Hollywood Blvd. in an equally wonky Porche Spyder.