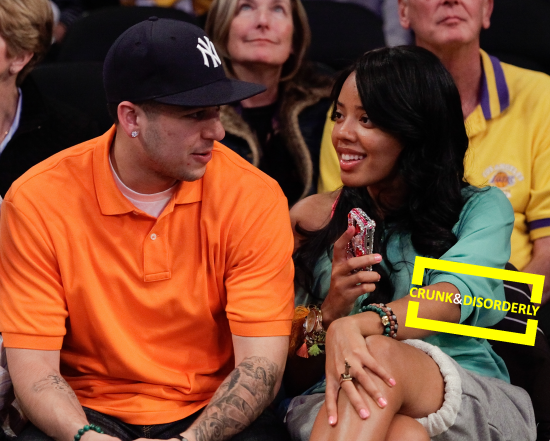 Angela Simmons and "good friend" Rob Kardashian were among the familiar faces in the crowd at the Staples Center on Friday night watching the Los Angeles Lakers take on the Utah Jazz. Rumor has it that Rob's mom Kris Jenner is trying to shop a reality show about their buddy-ism.
And I'm too old to care if she is successful in her attempts but not too old to help Bow Wow key somebody's car in the middle of the night. Peep one more additional flick of the two under the cut.
WOULD YOU WATCH A REALITY SHOW ABOUT ANGELA & ROB?