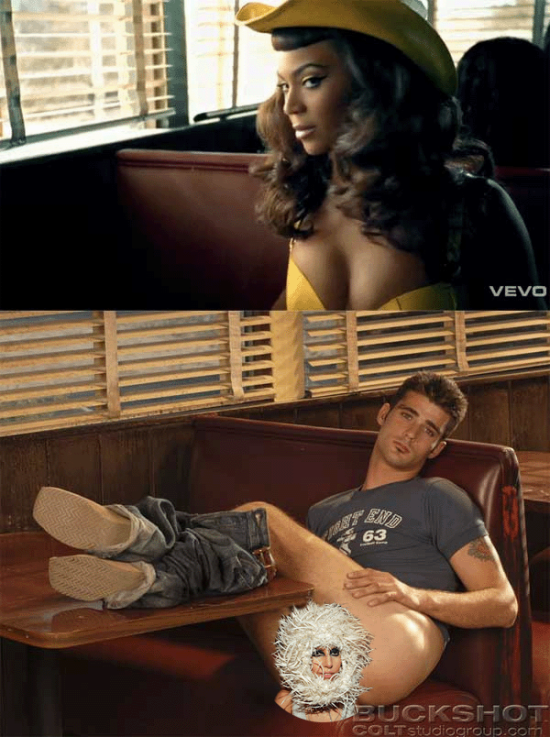 If you see a creole hanging their head in sorrow today know that it has nothing to do with Queen Crab Etouffee offering her sacred honey bun to an unworthy trout and everything to do with the following.
If parts of the new Lady Gaga/Beyoncé Video Telephone ring a bell with gay porn fans, it's because two high-profile gay porn movies (Big Rig from Buckshot and Dare from Falcon) were filmed on the very same set. We hope they wiped off Jason Crew's butt juice off this banquette before Beyoncé sat in it.
You can read more about the connection over at The Gossip Jacker [NSFW] but please be advised of  Jason Colby Taylor's sausage vying for a spotlight on Food Network. Guys Big Bite, indeed!