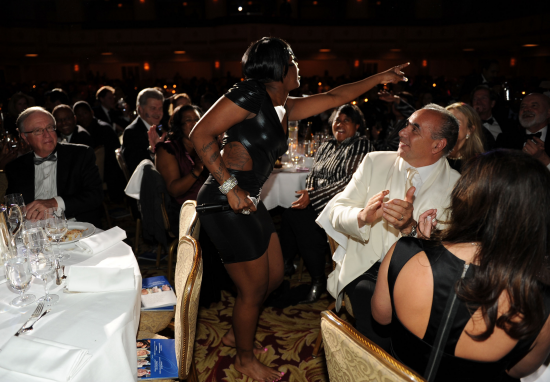 Justin: OMG she still taking her shoes off after Frank Gatson flew his ass down to ATL to stop her from doing that? Wasted a fucking trip, and money, in this economy.

Fresh: I just want to know . . . never mind.

Justin: Fanny ain't gonna straighten up. 30 years from now, she going to be in someone's juke joint in Alabama, kicking her shoes off and showing her prison tattoos with her stretch marks.

Fresh: With Teeny for a road manager, getting paid in chicken breasts and Mike and Ike's.

Justin: And Metro passes and Tracfone minutes.

Fresh: So many questions, so little time to address them all.

Justin: Read Teeny's scalp. His dreads are a map to the lost city of Atlantis, and will predict the end of times.