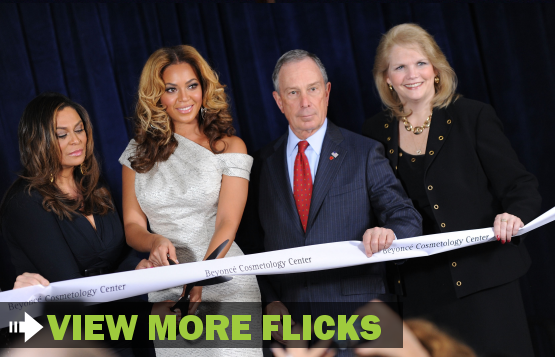 El Criollo Loco reporting for duty. Please ignore BeyStiality's Cowardly Lion wig and hold on to your own, because this news is finna knock you on your asses.
Crackheads everywhere rejoice! Get to your nearest rehab facility and sign up for classes at the Beyonce Cosmetology Center. Anita Bagza Dummuny was filming Cadillac Records as Etta James (the best performance in a film since Kelly Rowland's portrayal of Kia in Freddy v Jason) when she first visited the Phoenix House, a residential substance abuse center in Brooklyn. Jay-Z pushed crack to the fiends of Brooklyn and now Beyowulf is helping them clean up and start careers. Circle of life.
You may laugh, but soon even the drug addicts will be looking better than you complete with signature Knowles designs like Solo's yellow eye stripe, Cousin Angie's Fire Engine red lips, and even Kizzy's Fraggle Rock wig.