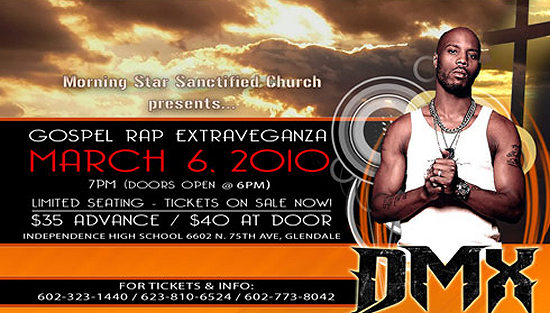 TMZ has learned the oft-incarcerated rapper, real name Earl Simmons, agreed to perform at the Morning Star Sanctified Church for a fundraiser this Saturday — and he's doing it for free.

According to Pastor Barbara King, DMX and his family have been members of the congregation for eight months now and he really wanted to help raise money for repairs.

We're told the school holding the event is amping up security because they're unsure of what kind of crowd the convicted felon will draw. Tickets are going from $35-$40 a pop. [source]
Fresh: Why go to see DMX in concert when you can rent 'This Is It' from a Redbox for a $1 a day?

Justin: Or watch old James Brown concerts on VH1 Classic?