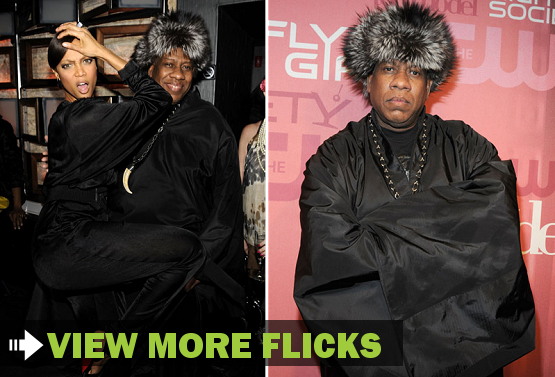 Little Known Black History Fact: Perfecting the art of the side swoop is a major bathroom mirror accomplishment that can only rival mastering the Lil' Kim cholita style make-up application process.
Now that I have successfully dropped some knowledge in your direction check out more flicks of Ty Ty and the boys at last night's CW Network Reality launch party un-dah the sea.
I hope that you're the one, if not, Malik so chic, you are the protype.