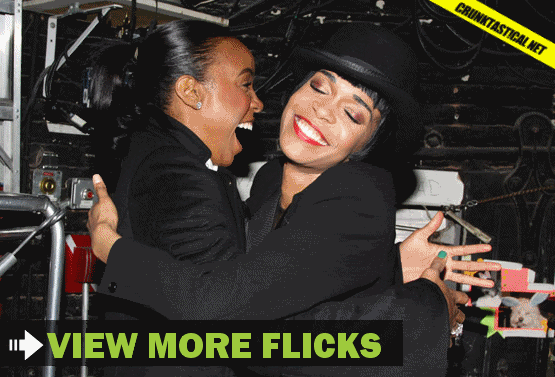 Collegechick: Cinderella's stepsisters decided to get together without her.

Fresh: Why are they so happy?

Collegechick: Michelle just happy to get a check. I wouldn't be happy if I was Kelly. The baby brother is getting more money than she is. That's cutting in on her allowance.

Fresh: Right along with Fantasia missing shows and shit messing up Teeny's Game Stop money.