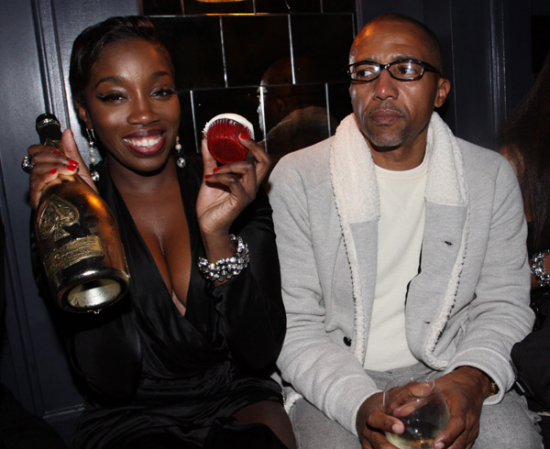 And on the 7th day, God created shade.
Up until a few years ago Kevin Liles was a platinum card carrying member of Team Chunk. And then he showed up at an event looking like the turtle from that old Tootsie Pop commercial. Whether he shed his pounds through a medical intervention [that's the Star Jones way of putting it] or by maintaining a healthy lifestyle that included diet and exercise is unimportant. He did what he had to do. Applaud that man.
But you know the fat kid inside wants to snatch that cupcake and make tender love to it. More birthday party pictures of C+D friend in the head Estelle under the cut.