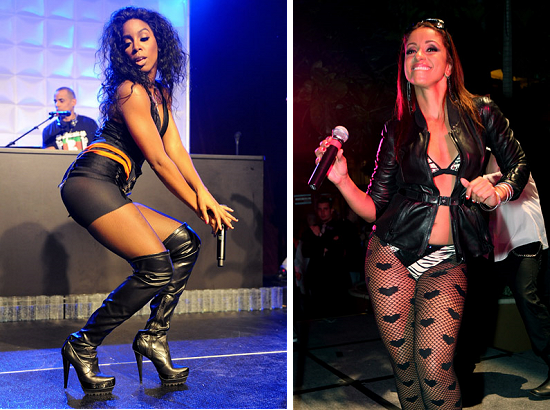 Ladies, relevancy, leave it, home.
Fuck what you may have heard, Louboutins and lace fronts aren't going to buy themselves. The current plight of the non-creole female entertainer is an unpleasant one. Instead of casting shade we should all extend our hearts, homes, and space heaters to those who have been left to perish outside of The Knowles Compound. Sympathize, people, sympathize.
Kizzy Rowland hit the stage at the PokerStars VIP Party in the Bahamas while Mya cashed in on her celebrity status [. . . ] by performing at The Pool in Harrah's Resort.  Being able to pack Holiday Inn's banquet room is serious bidness. Where yo' boss at?