And while we are on the subject of beautiful people with minimal musical talent, Rihanna performed at the first ever concert on Royal Caribbean's Oasis of the Seas cruise ship in Fort Lauderdale, Florida on Thursday night. And yes its better than hosing down the deck. Just ask the fallen soldiers at Def Jam.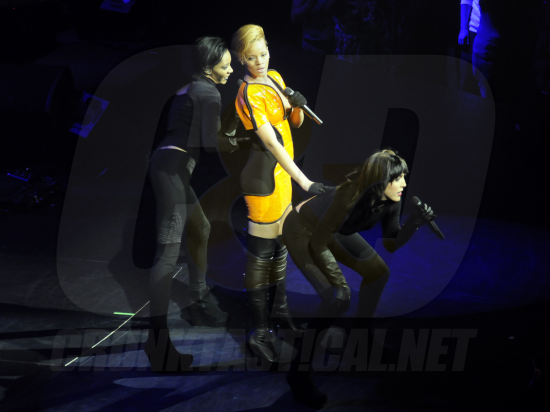 What's going on here?
She should have tried flapping her wings when . . . never mind.