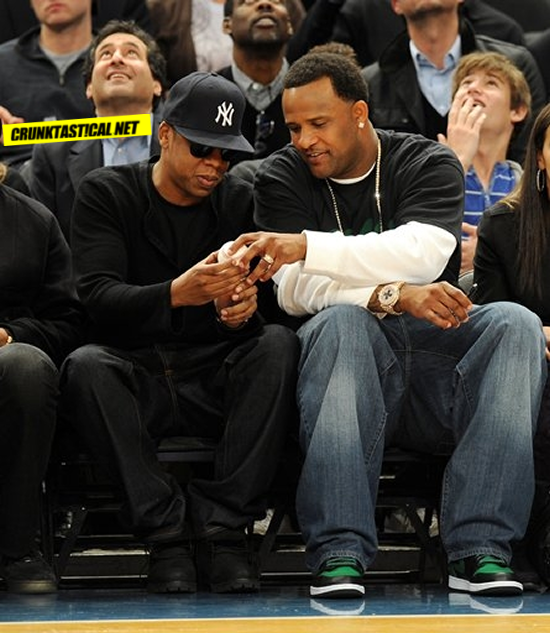 Very mature right? I'll be here all week.
With wifey away hosting sex parties in Egypt, Mr. Carter watched pal Lebron James and the Cavaliers take on the Knicks with CC Sabathia and his fellow Yankee teammate Alex Rodriguez at Madison Square Garden on Friday. Get into Chris Rock's nostrils in the background.
By the way, all black everything just sounds like a bad compilation porn now. One I would happily watch but still, let it go.