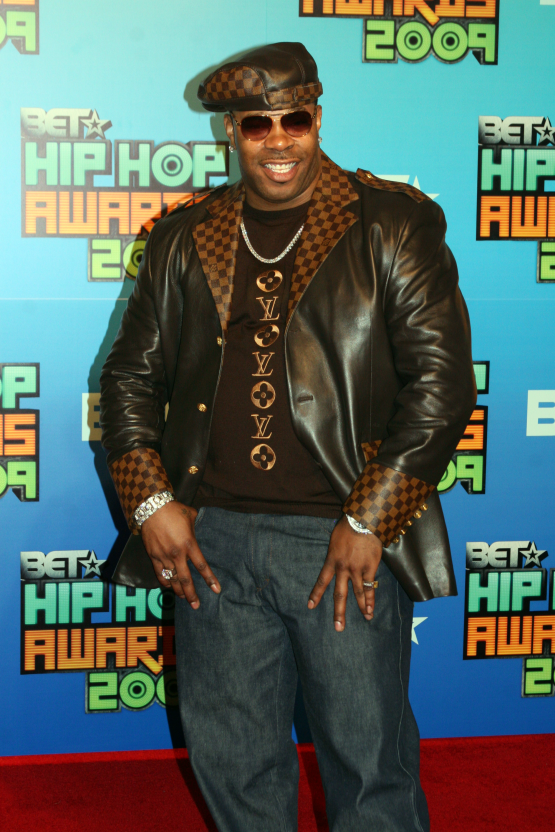 The age / relevancy debate in hip-hop isn't going to come to a cease any time soon. At Saturday night's 2009 BET Hip-Hop Awards Ice Cube encouraged rappers to continue to rhyme as long as they had a tongue.
But he ain't say shit about staying on the scene looking like the cat old enough to be your "young" uncle down at Splashy Saturdays. If you rock an outfit similar to this one please have your tricking references prepared and ready for review.
You know he thought he was dressed to kill, too.