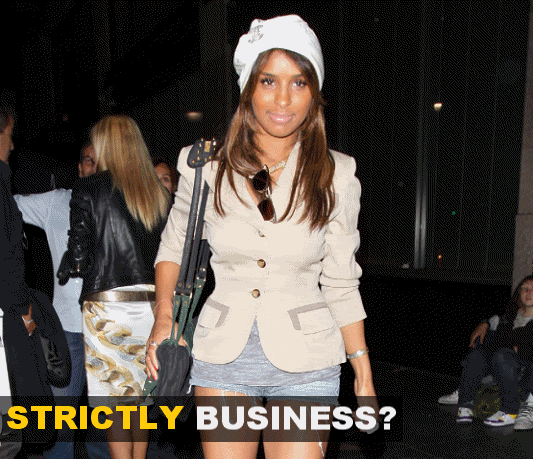 Nelly and the token Black chick from the Pussycat Dolls were spotted at West Hollywood hot spot Katsuya enjoying a "dinner meeting" earlier this week. Reportedly, after the "dinner meeting" they were seen partying together in a LA nightclub.
Where they do that at?
If you are meeting up for some sex, just say it. Who you know have a business meeting with the opposite sex and then go clubbing? Sounds like some hoe shit to me.