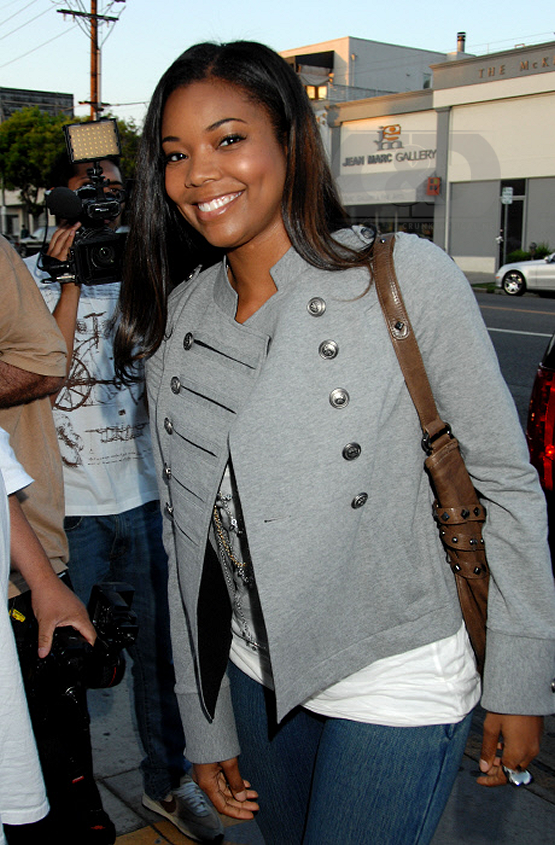 Gabrielle Union [yeah the chick that steals people's husbands and shops on Robertson Blvd. for attention from paparazzi] was seen here entering the Express TXT L8TER Denim Campaign launch party at LA eatery Nobu on Wednesday.
Brittny Gastineau [fresh out of a cameo in the summer flick, BRUNO] and Lala Vasquez, along with her spawn with Carmelo, was seen taking a stroll after a lunch date. I like you Lala, but leave them whores for propaganda alone [that includes Uncle CiCi].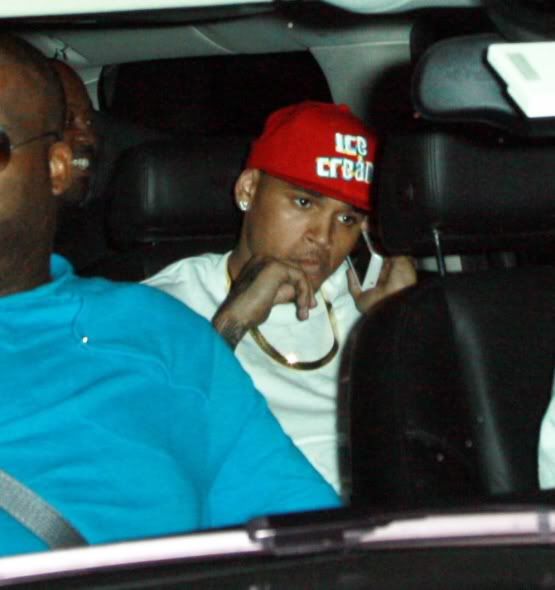 I don't like to see animals cry. Every time a Rabid Beaver sheds a tear, a freshwater dam bursts. Chris Brown was spotted looking sad outside a nightspot in NYC. Rumor has it that the Barbadian was inside, and due to the 50-yard restraining order, he could not go inside.
Corbin Bleu was seen backstage giving the photographers fever at "The Little Mermaid" production on Broadway.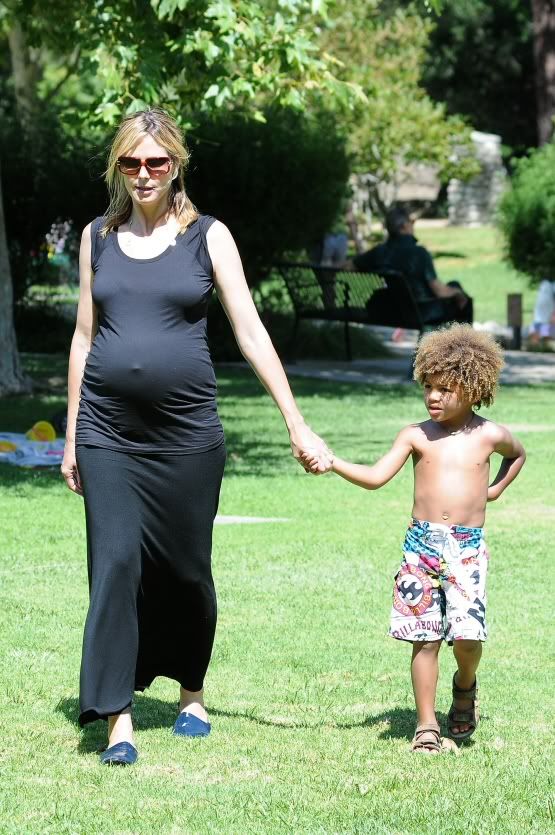 Heidi Klum and her son Henry Samuel [I like her and Seal. No shade today!] was seen enjoying the park in Los Angeles.