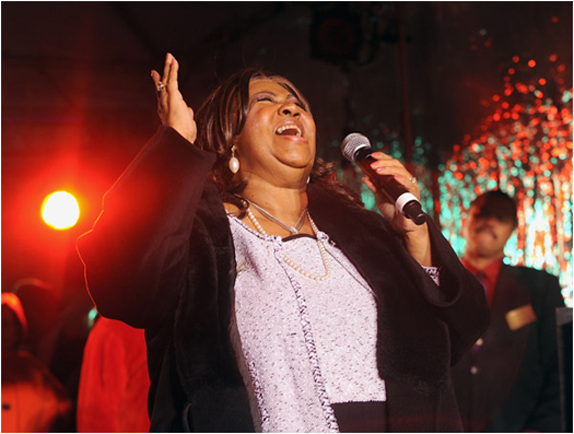 Kid Fury, here. I hope everyone and their families are having a pleasant Christmas Eve. It's raining in Miami, the star just fell from atop my tree, and the Family Dollar is closed, but I'm not gonna be a Scrooge about it. Anyway, I thought I'd interrupt that eggnog and Hennesy sipping (cocoa for the younger crowd) to share my list of things I hope ol' Santa brings me tomorrow. Feel free to share yours.
A vocoder
Dinner and a movie with Ms. Frankie
The warmth of Areefa's left breast
A Sasha Fierce glove
A Brandy/Kelly Rowland rent world tour (featuring Cassie)

BET to stop playing Soul Plane every damn day
Sexual healing
A bowl of Ms. Tina's dirty rice — no MSG
The deportation of a certain good forehead gone bad
Money (If you ain't giving money, then you ain't got nothin' for me)
Merry Christmas to you and yours. Hope you get all you want and, dammit, celebrate in the Lord!