Guess The Parent!
You ever look at a cute kid and then glance over at the parents and wonder how the hell did they create such a beautiful child? I do it every time I go to church. So who is the lucky sperm donor?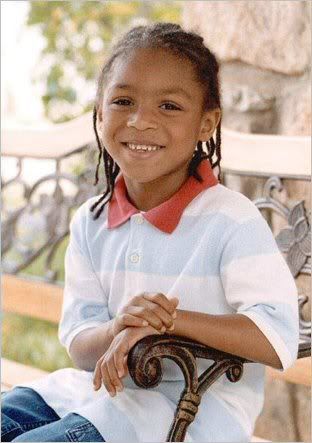 Lil' Jon! Can you believe that? I'm going to need a paternity test administered right away because this kid is too cute to be the fruit of Jon's loins. Nathan will hit the runway at a fashion show to bring awareness for HIV/AIDS in July. You can check out more information about the show at
Sandra Rose.
Thanks for the tip Marcus!